Oxnard, CA—It's not unusual in hard economic times to hear of company abuse and eroding worker rights. So it is with their employer, say Novotopia employees. "They're just taking advantage of us," complains an employee who wished to remain anonymous, "we had no reason to expect just shoddy treatment."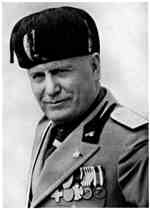 Novotopia Director of Human
Resources.
Management declined to be interviewed for this article, but they sent the Novotopia an email response.
Although Novotopia strives to provide a healthy, nurturing environment for our employees, there will always be some disagreement about what constitutes proper management-employee relations. Novotopia management has made great strides in improving working conditions. The number of incidences in which management has been cited by the NRLB for making employees dance and serving Chef Boy-ar-dee Spaghetti-Ohs in the employee cafeteria have dramatically diminished.
"Oh yeah, we have it sooooo 'good' alright" says programmer Richard Butner, making air quotes, "if you think of this as some third-world sweat shop. They only allow us a half-hour massage session and don't even have strawberry schmear with the bagels."
The employees also object to the some environmental conditions. "I just can't take that bright light from the windows," says Ima Drone. "Other companies offer nice, dark interior short-walled cubes with poor ventilation. Here we have to put up with sitting next to windows that open and let in the ocean breeze. And it's so quiet here! Humans need to hear traffic and machinery sounds."
Mina Dimes, a researcher and analyst for the company says she's forced to work. "I just feel so dirty," she says with disgust, "we have to work several hours at least three days a week! Nobody should have to live like this."